The latest trends in kitchen tilesThey leave no room for doubt: ceramic is the most desired material. Beyond its versatility to fit into different styles, the use of mosaics and other kitchen cladding pieces with geometric figures provide truly decorative, handcrafted and very eye-catching designs.
Remember that the kitchen claddingit is usually the element with the greatest creative load in this space. However, you don't necessarily have to draw all your attention to the wall. Sometimes it is more convenient to highlight the kitchen floor, especially if it is a small space to which you want to give a little more space. Without a doubt, the ceramic on the kitchen floor will get all the attention.
If it is a place with little light or, simply, you want to give it more luminosity, it may be interesting to place matte or glossy white kitchen tiles as a wall covering. Earth colors, rustic style, hydraulic tiles ... In combination with the ceramic kitchen floor, you will achieve a spectacular result.
Humidity, constant cleaning, changes in temperature ... There are many factors that can damage the kitchen linerover time. In this sense, kitchen ceramics have all the practical and aesthetic advantages to enjoy a beautiful kitchen ... And long-lasting.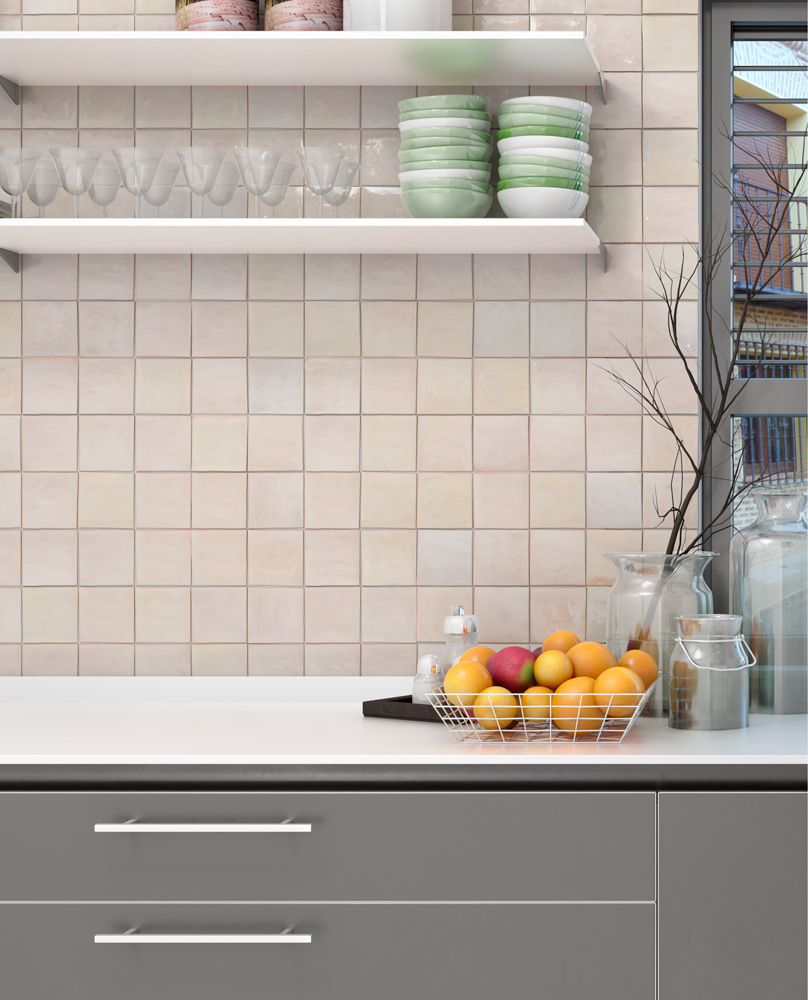 COATINGS FOR THE KITCHEN WALL
In our catalog you will find interesting ceramic coating options, in charge of protecting your kitchen from external agents and, in addition, very easy to clean.
Among the most sought after are the classic rectangular or "subway type" tiles, as well as other kitchen tile models more modern, square and even hexagonal, with decorative patterns and different textures.
Another very present trend in kitchen tiles is gray, which gives a sober and elegant look to more modern kitchens.
Among the many options of our kitchen tile catalog You can find white kitchen tiles, the preferred option for those who have little space and want a result that is as elegant as it is versatile.
In fact, the white color can be combined with rustic, hydraulic styles, vintageor modern and with other more colorful pieces. For example, you can highlight the kitchen floor with Marrakech, Mudejar, geometric or ornamental prints, which in turn can be combined with white wall coverings, thus achieving a dynamic environment without excess visual load.