Would you like to buy bathroom tiles to give your home a different style? If the answer to this question is yes, a wide range of possibilities are open to you to choose from.
Choosing the best tiles for your bathroom will be essential and, for this, you must take into account factors such as the size of the room, the tones and the style you want to achieve. Bathroom ceramics have become a really interesting option for this area of ​​the home, due to its resistance to humidity and how easy it is to keep it clean and in good condition.

The bathroom is a key space in any home that should convey a sense of peace and privacy. This is not at odds with an attractive design, since thebathroom ceramicsYou can give life to this place without neglecting that essential essence of peace. Or with modern bathroom tiles that give a somewhat dynamic touch, or with a more traditional or classic bathroom tile design.
We can find bathroom tiles in the form of cladding for your wall, covering this entire surface with one or more types of tile in conjunction with those used as bathroom flooring.
Beyond the practical value of bathroom ceramics, you can currently find a wide variety of colors, textures and finishes on tiles. The important thing is to know how to choose those that adapt to the bathroom design you want for your reform. And how to choose them correctly?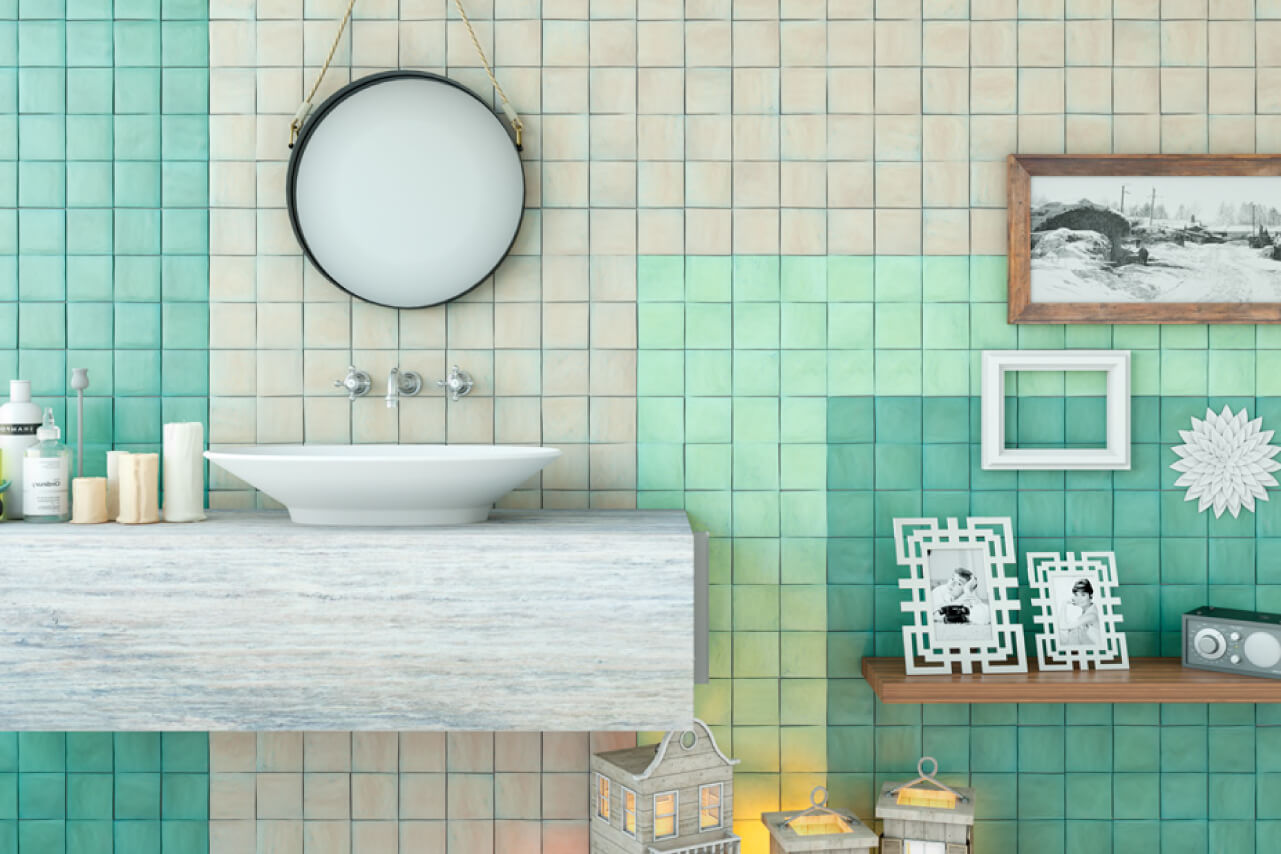 The bathroom tilesThey are used in both flooring and cladding to cover the wall of your bathroom with style. In this case, the space is used strategically to enhance the desired effect. For this, you can find horizontal pieces, such as subway-type ceramics, especially recommended for large bathrooms with high ceilings.
If your bathroom is small and has a low ceiling, we recommend opting for vertical bathroom tiles with a glossy finish: they will create an effect of greater amplitude and luminosity by reflecting light better.
The white tile for bathroomIt is a classic option that adapts to any trend and gives it the luminosity of the Nordic style. For example, you can opt for blue or green bathroom tiles, along with white, to bring some color to the room. If what you want is a less colorful and more sober option, you can choose gray and white bathroom tiles, or black and white.
These are just some ideas to decorate your bathroom with the most common and easy-to-find pieces, but in the CEVICA catalogyou will find a wide variety of bathroom tiles. On the other hand, if you have an idea in mind or need to come up with new possibilities, our experts will help you explore the different decoration possibilities that your bathroom offers.
We will wait for you.