Characteristics of vintage ceramics
The vintage potteryIt is characterized by its aged and recovered appearance with a chic and ramshackle style. CEVICA vintage metro tiles are also characterized by being durable and resistant, achieving a material that has quality and design.
The vintage cladding in particular manages to give depth to the space due to the reflections caused by sunlight and lamps, filling any room with light regardless of its orientation.
To achieve spaciousness in any room, combine colors with character, such as royal blue, with mid-height white vintage tiles. In this way you will get an original and contemporary design.
Thanks to vintage style tiles, we can give a second life to furniture inherited after several generations that would not otherwise fit in the decoration of the space.
Fill your spaces with freshness with this trend that will remind you that the old and the modern can create unique and spatial spaces. In addition, the great advantage of vintage retro tile It is the possibility of combining it with innumerable styles, such as industrial or rustic, that is, they stand out for their versatility.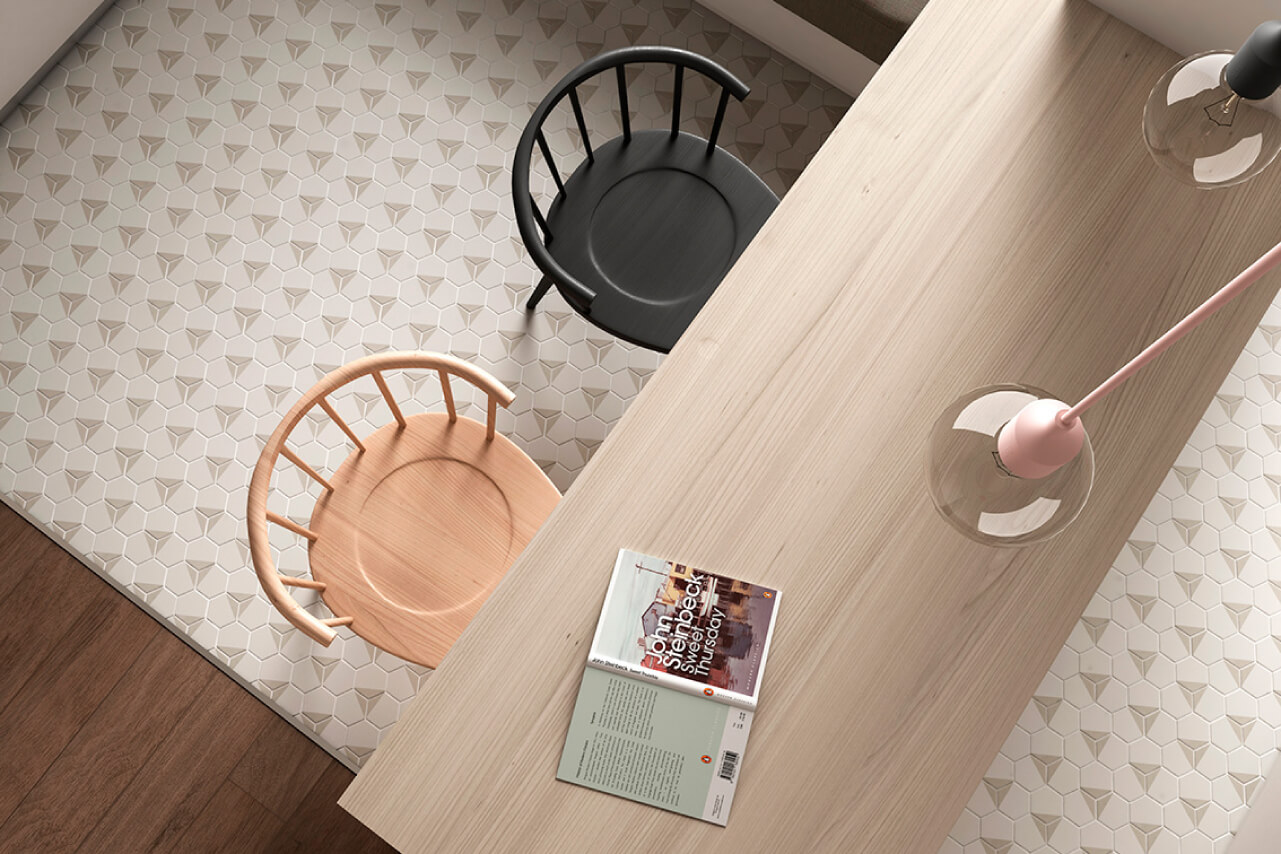 Within the vintage style we find a great variety of tiles. The most famous are the vintage flower tiles. In this typology, the black and white vintage tiles, since they become the focal point of any room, but in a subtle and elegant way. Within the vintage tiles The prints in pastel tones and earth tones also stand out, creating boho-vintage atmospheres. These tiles are the perfect choice for vintage flooring.
On the other hand, vintage subway tiles are ideal to get a wall Tiles from vintage wall durable and easy to clean. They are characterized by being timeless and for their simplicity. In addition, these tiles allow you to play with different placement patterns: herringbone, inclined or forming geometric patterns, among others.
Monochromatic tiles are perfect for those people who prefer not to risk so much in decorating their home, but who want to go beyond the classic style. The gray vintage tile helps give an aged yet contemporary look to any room.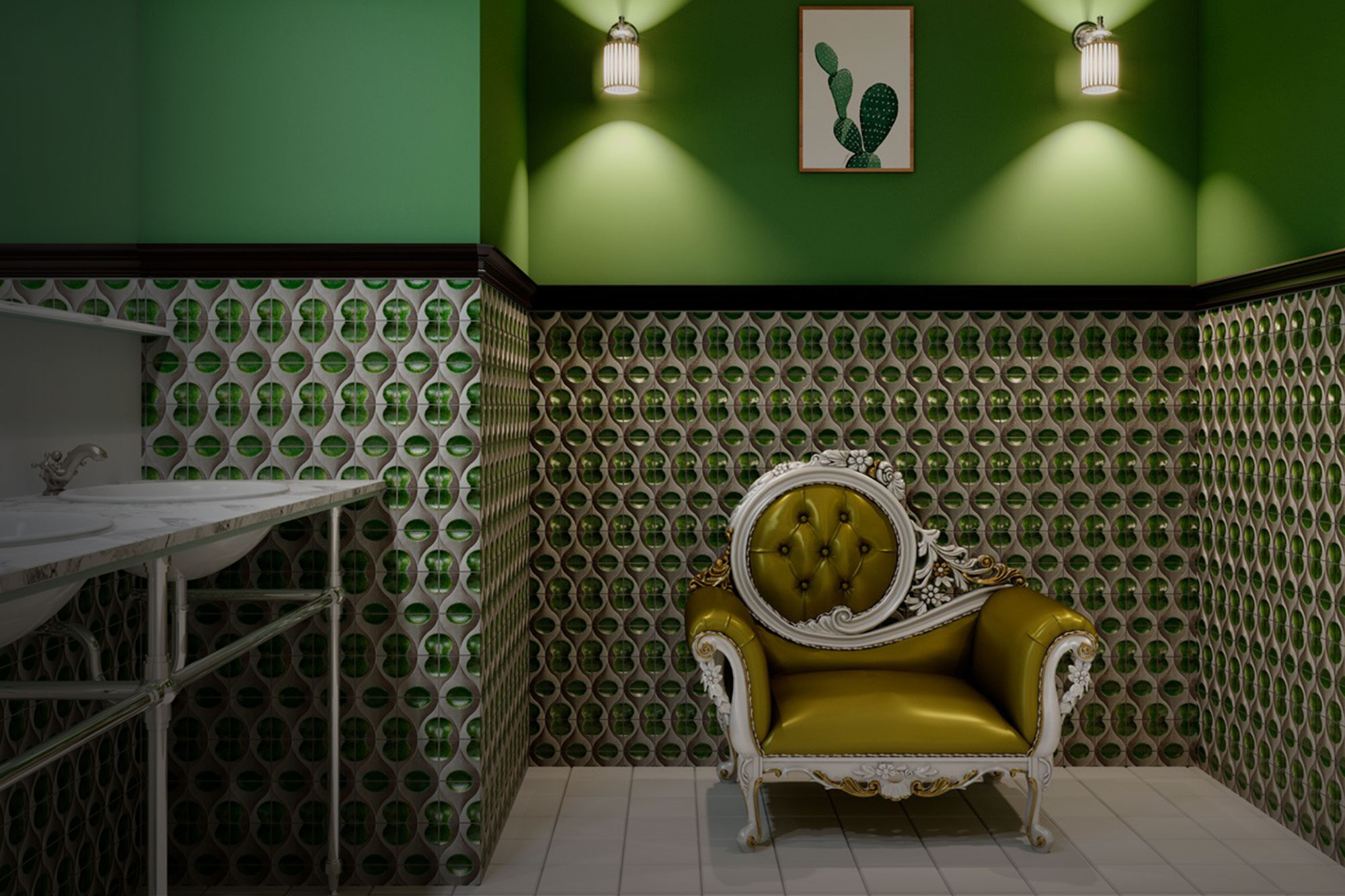 Vintage tiled bathrooms have become places full of personality and character. Thevintage bathroom tiles they are combined with reclaimed furniture in wood, copper and worn metal materials, creating decadent but elegant environments.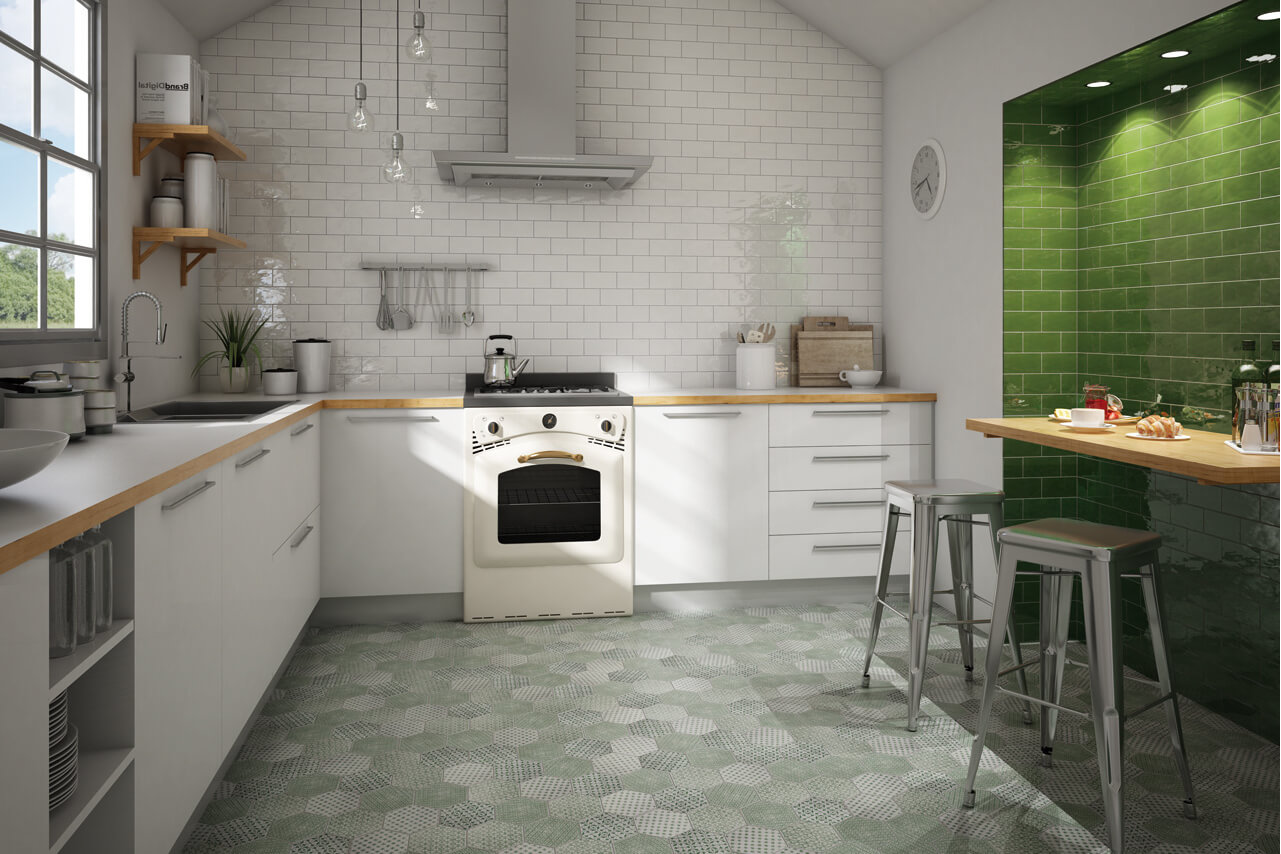 In the kitchens with vintage tiles there are a wide variety of designs and styles. Both the front and the pavement are the two perfect places to apply the vintage kitchen pottery. Tiles with colorful vintage patterns will create cooler spaces, while metro tiles have a more retro style.