Tiles for restaurants are one of the decoration options most used by the owners of these establishments, and its multiple patterns, colors and geometric shapes help to create a unique and attractive space. And what does this achieve? In addition to a more refined aesthetic, it allows restaurants to differentiate themselves from their competition.

Beyond its aesthetics, the tile for restaurantprovides a number of very interesting practical advantages for highly trafficked spaces. Among them, the possibility of installing non-slip flooring for restaurants, something essential to avoid falls or slips between waiters and customers. Remember that these spaces can sometimes be wet with water, oil or broth, which makes non-slip flooring more than just an option. But that is not all.
The flooring for your restaurant kitchenit is just as important, since it must guarantee minimum hygiene and sanitation conditions. In addition to being an affordable option, restaurant flooring tile meets the essential requirements for this type of flooring. Not forgetting its high resistance to constant traffic, the dragging of chairs and tables, cleaning with chemicals and changes in temperature.
From CEVICA we put at your disposal a catalog full of pieces, both for floors and coatings: many of them have already become the protagonists of large decoration projects for modern and refined premises. Do you want to find your style?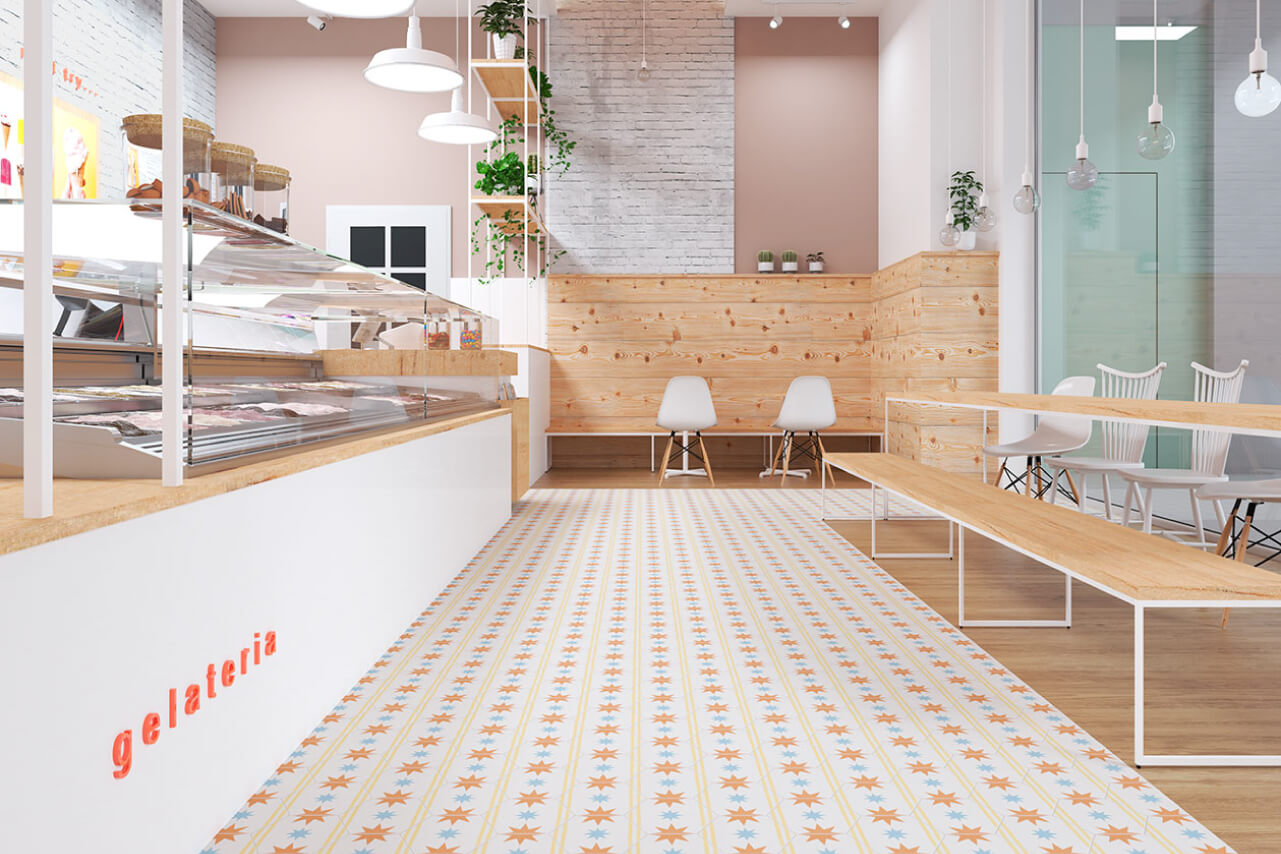 Ceramic for restaurantsnot only meets physical and hygiene requirements. In addition, it offers an immense variety of decoration possibilities. Would you like to find an element capable of creating special environments full of life? Colors, designs ... Recreate the ideal atmosphere for your establishment.
But do not forget to take into account the type of restaurant you run, because the type of mesh will depend on it: ceramic for Japanese restaurants, for Hispanic spaces, for Indian food ... At CEVICA we have endless options that adapt to your establishment.
Japanese ceramics, for example, display characteristic designs and colors that you can recreate both on the walls and on the floors of your restaurant. In the same way, you can adapt the ceramics to achieve Italian, Greek or any other gastronomic culture designs.
The floors for bars and restaurants can be the origin and the heart of that style that you want to achieve in your space, achieving sophisticated results capable of satisfying your practical needs for cleaning and durability at the best price.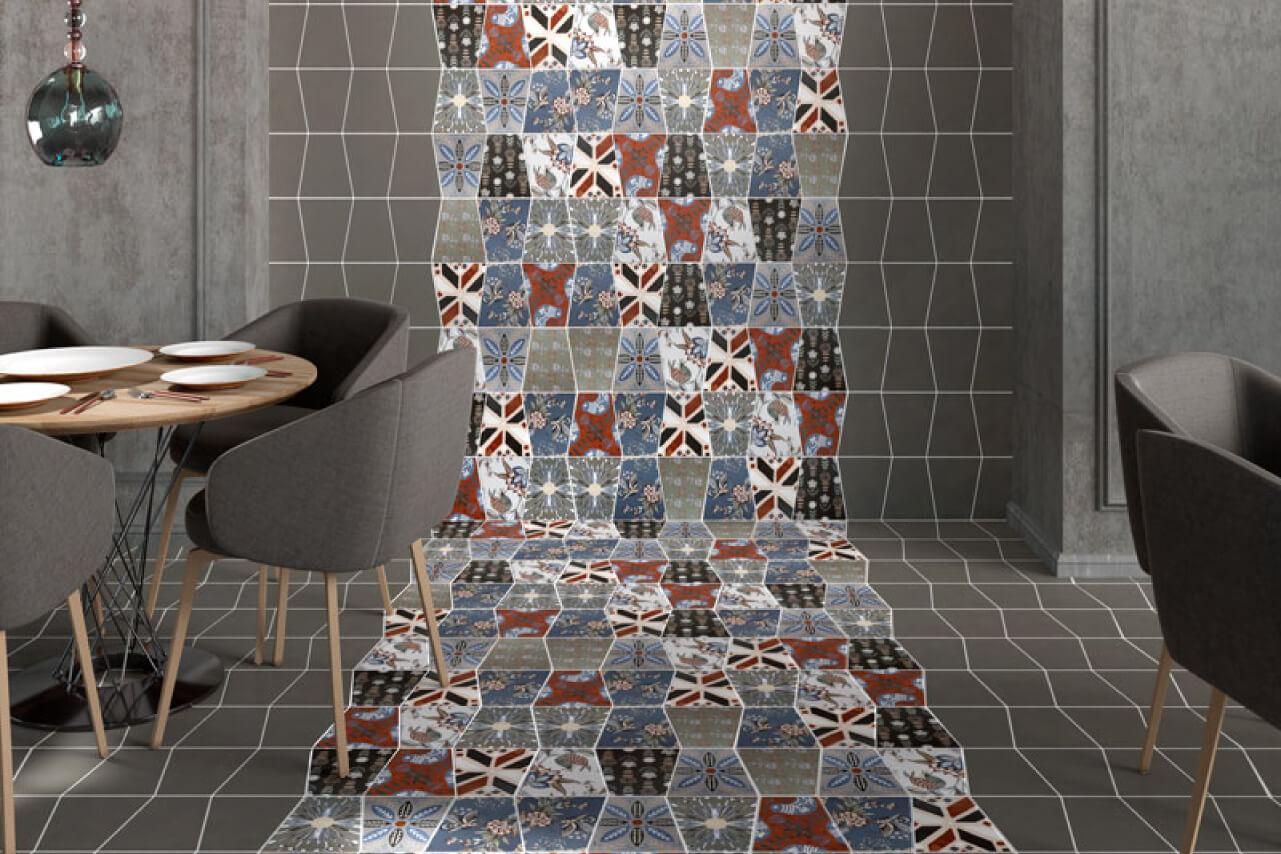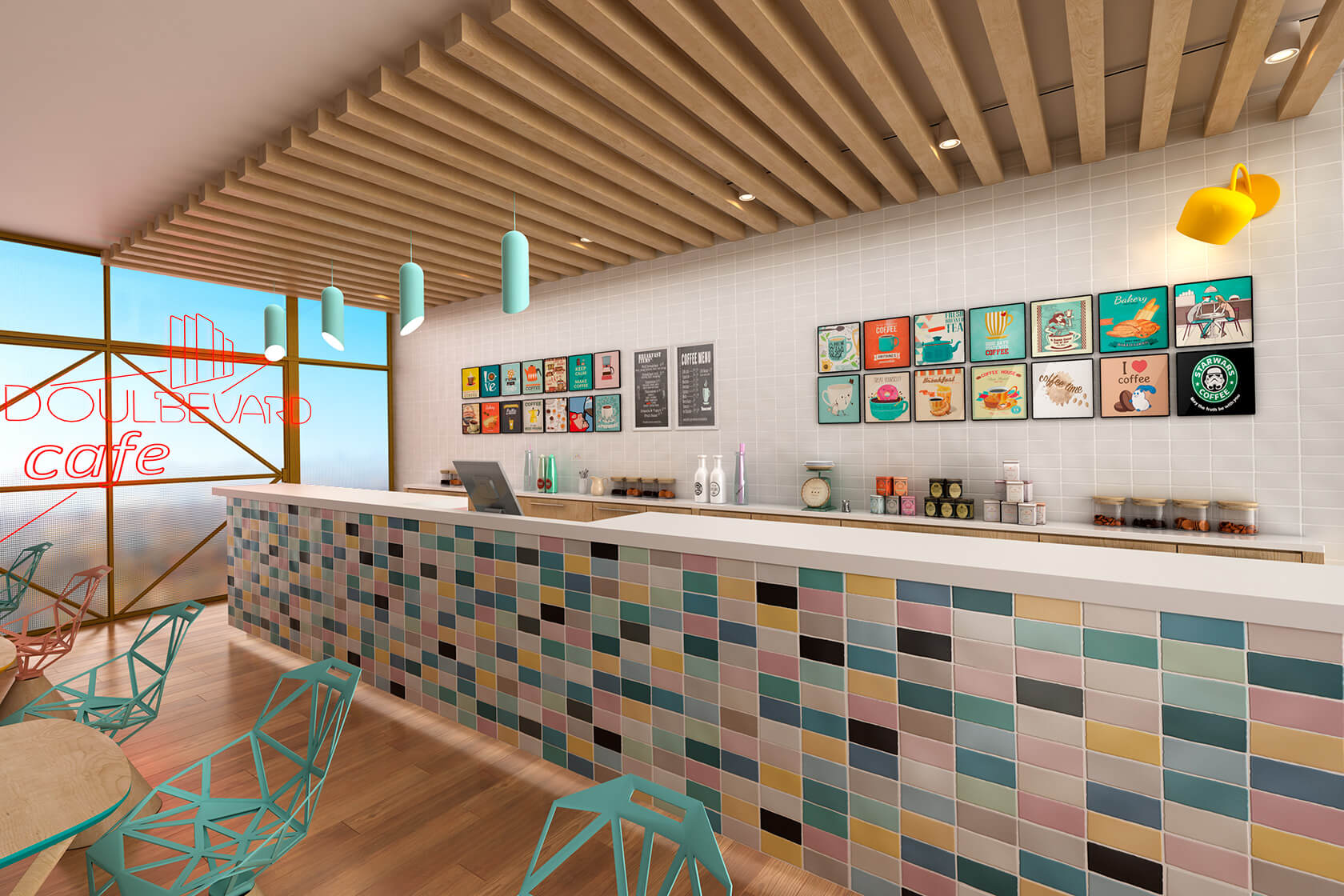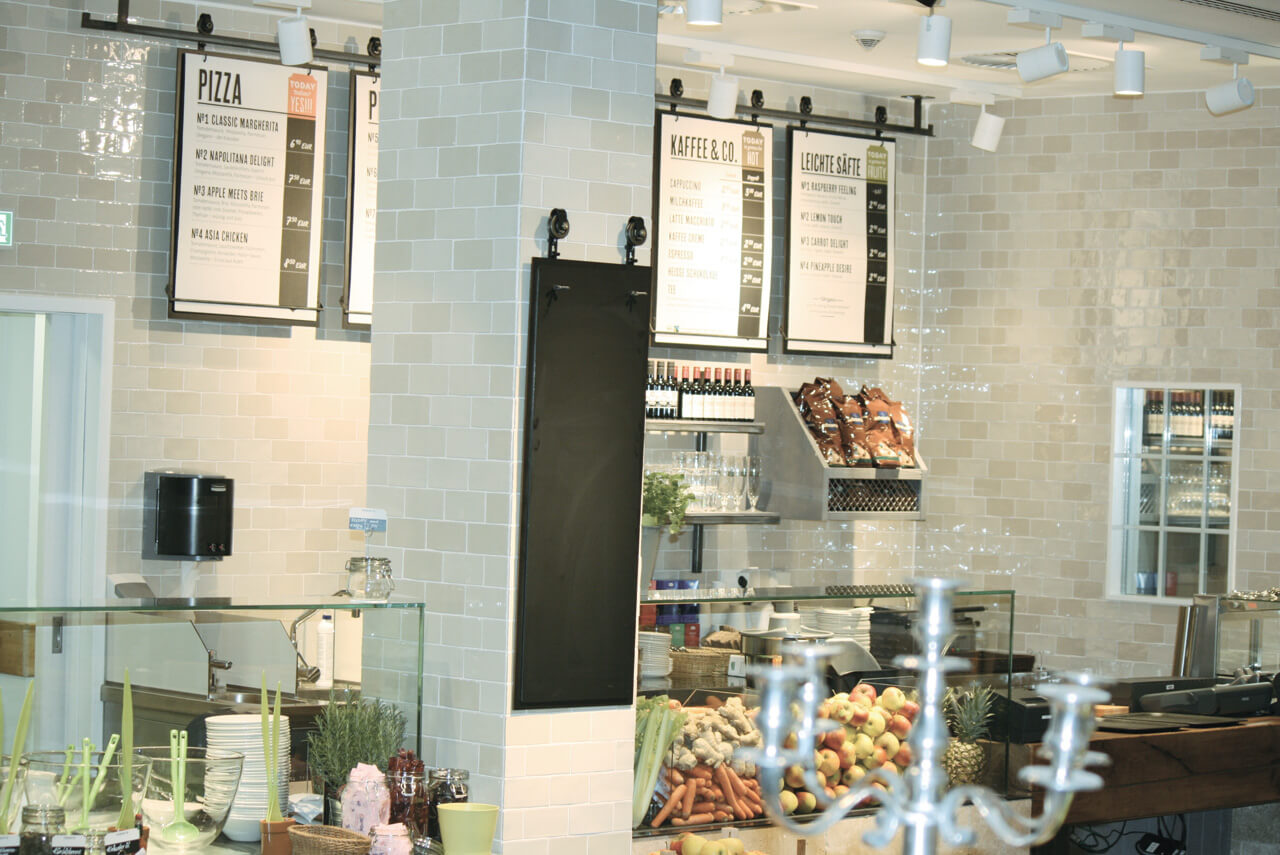 TILE SERIES FOR RESTAURANTS