Hexagonal kitchen cladding
Designed to stand out. Discover the CEVICA collection of ceramic tiles with hexagonal format and give your kitchen a unique look, in addition to having a highly resistant, hygienic material that is easy to clean and maintain.
KITCHEN WITH HEXAGONAL TILES
Hexagonal flooring and cladding for decorating your kitchen. A solution that combines aesthetics and high technical performance. Let yourself be seduced by our selection of hexagonal tiles and bet on innovation and style.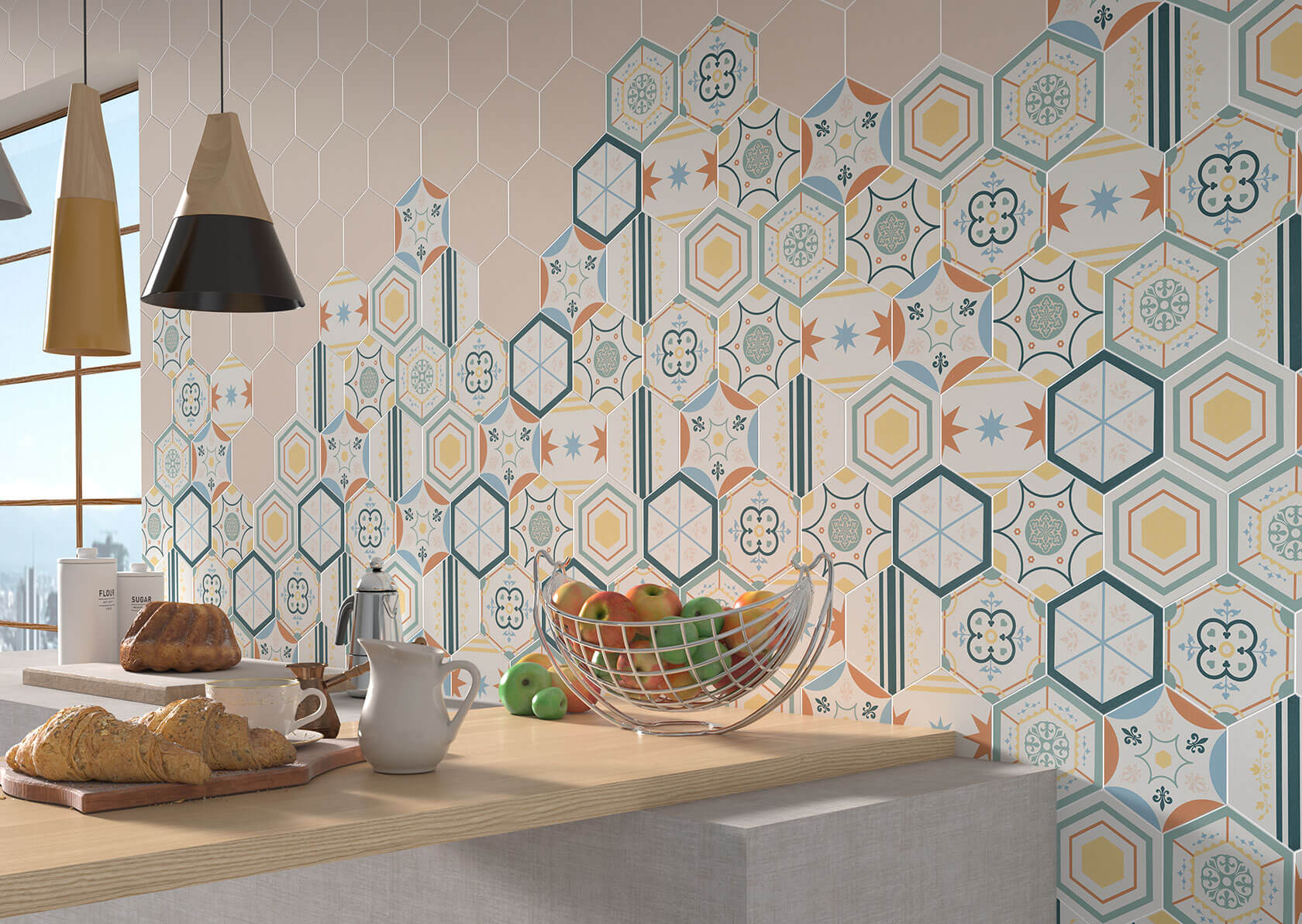 Our hexagonal tiles are a great choice for kitchen walls and floors if you want to create an eye-catching design with glossy or matte tiles.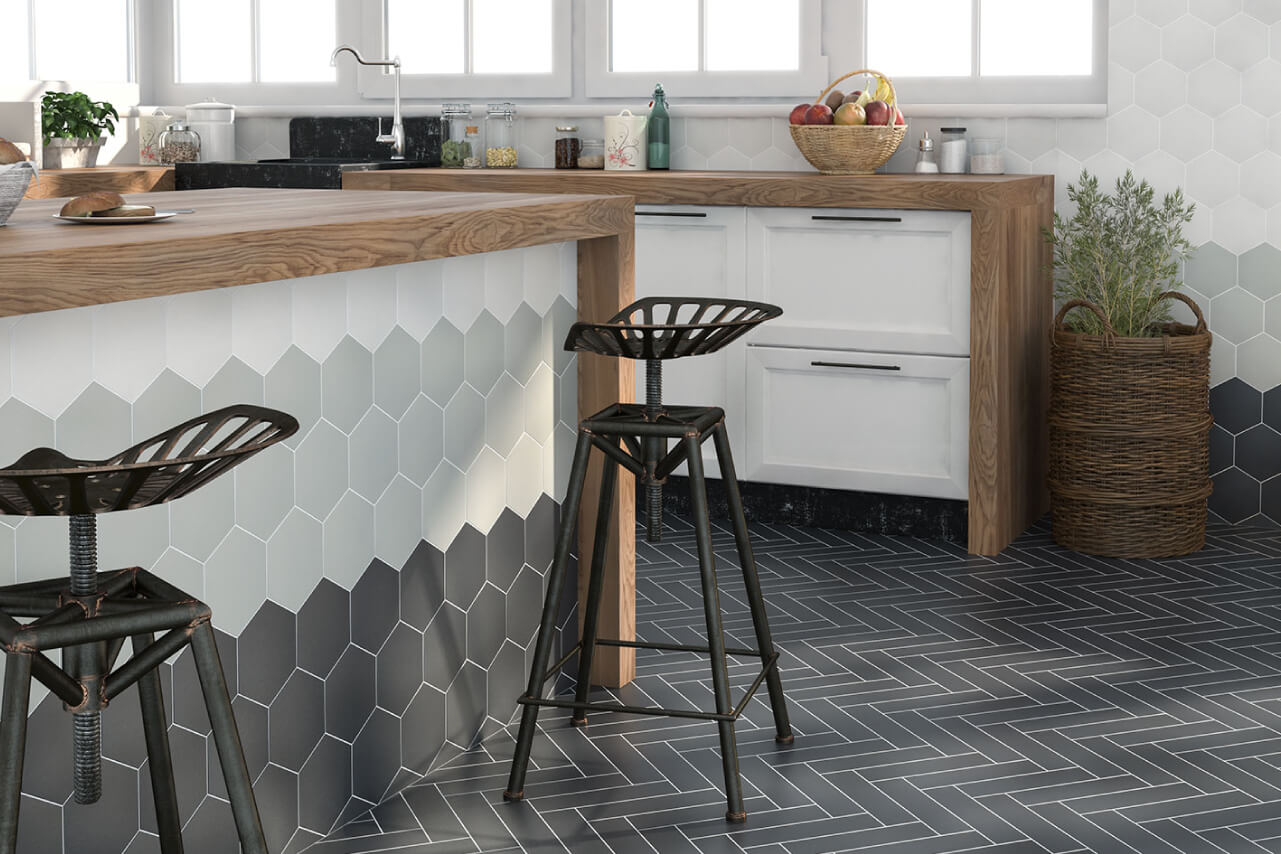 The hexagonal tiles offer you multiple design possibilities thanks to their infinite placements. Combine colors and decorations to create unique and personalized spaces according to your style and that of your home.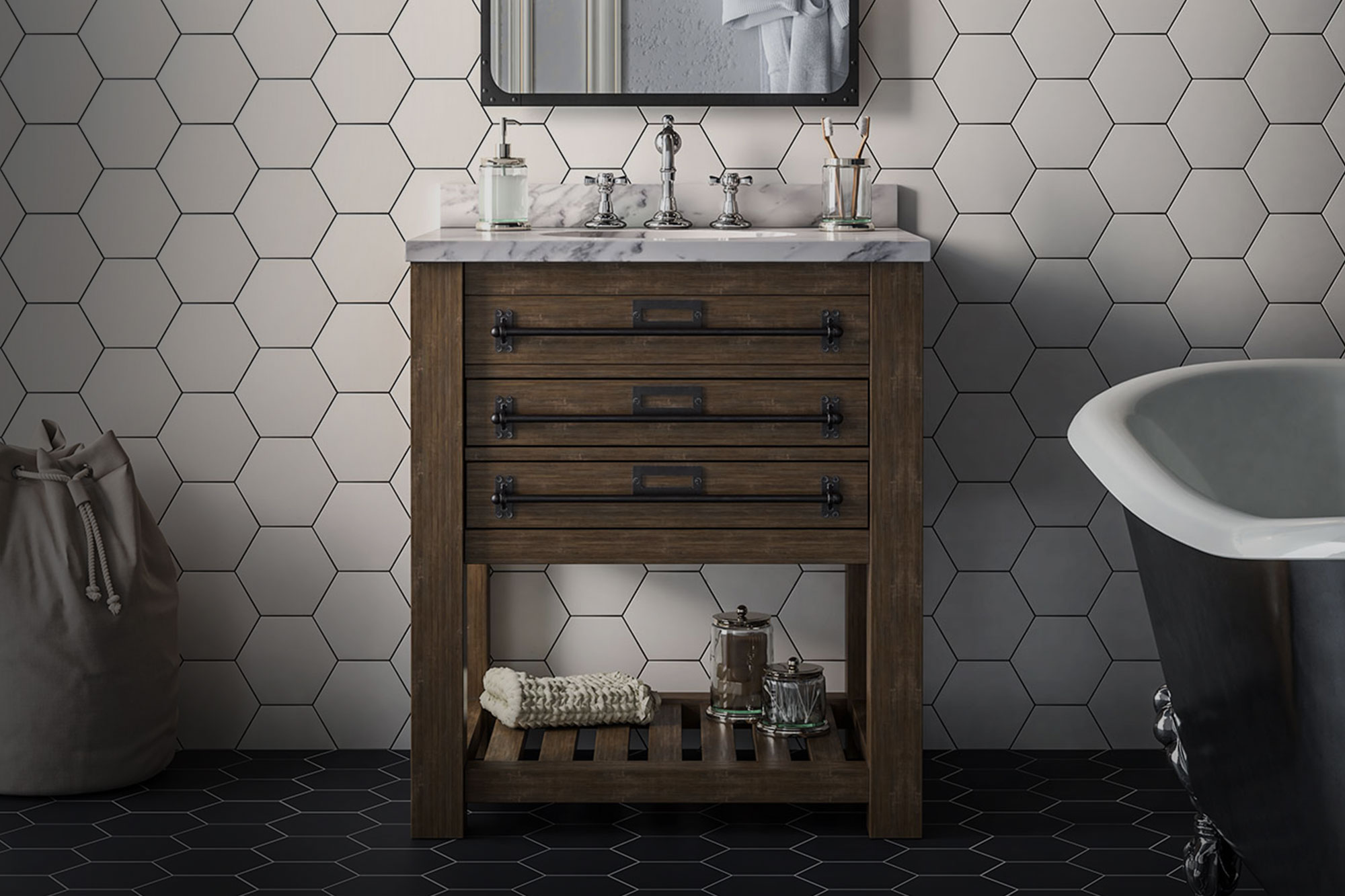 Floors and walls are dressed with hexagonal tiles. A smart option for demanding and humid areas such as the bathroom. Opting for hexagonal tiles is choosing style, quality and functionality.
HEXAGONAL KITCHEN TILE SERIES