Characteristics of hexagonal tiles
The hexagonal geometric tilesThey give any space a touch of distinction, becoming the strong point of any room. To achieve a minimalist but cozy space, a hexagonal wall covering that only covers a part of the surface will allow you to do without unnecessary decorative elements, in addition to giving the space depth.
Combine the white and gray hexagonal tiles on the floor with other materials, such as wooden floors or metal furniture, to separate environments in the same space in a natural and harmonious way to achieve an industrial decoration.
Our tiles are characterized by being resistant and durable against humidity, high temperatures or the passage of time, among others. Therefore, you can install a hexagonal pavement on outdoor terraces and balconies to enjoy this timeless trend in open areas.
Hexagonal tiles, also known as honeycomb, can be installed in all corners of any room: kitchen, bathroom, flooring, cladding, etc.
In addition, our hexagon shaped tiles They have different finishes, both monochromatic and with different motifs and prints, with which you can create the perfect combination for your projects.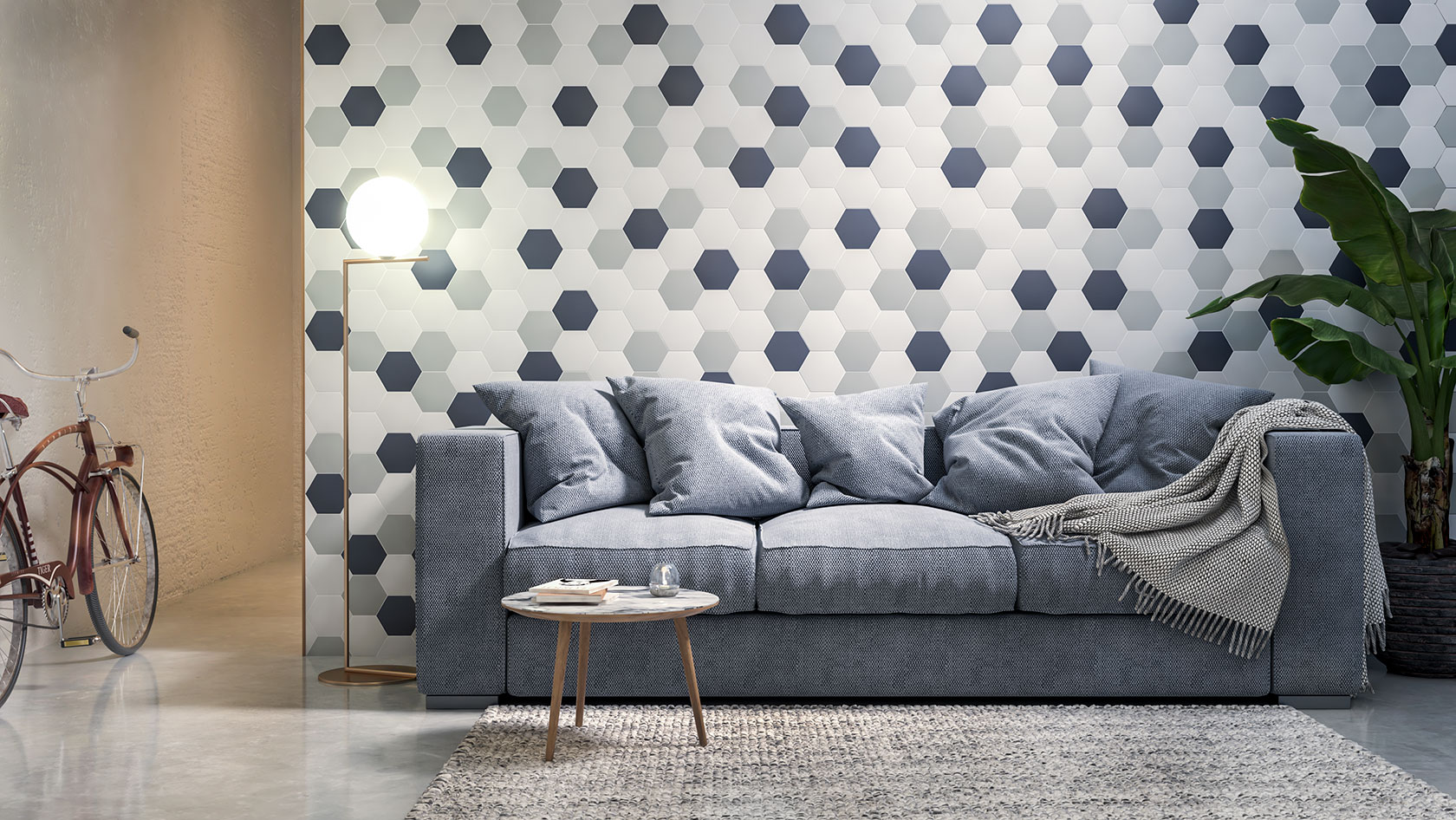 At Cevica we have hexagonal tilesin different colors and patterns. The variety of tones and designs multiply the possibilities when creating custom panels with hexagonal mosaic tiles for each room. We have hexagonal collections of different styles so you can find the perfect hexagonal tile for your environments. Combine tiles of different colors for a fresh air or go with the patterned collections to give your projects personality.
Cevica's small hexagonal tiles, like our Panal series, will allow you to incorporate this trend in a more subtle and elegant way, maintaining a classic style with a contemporary air.
Place them strategically for a more innovative look. You can choose ahexagonal linermid-height with which to give spaciousness to your spaces. Also use them to do without the headboard of the bedroom.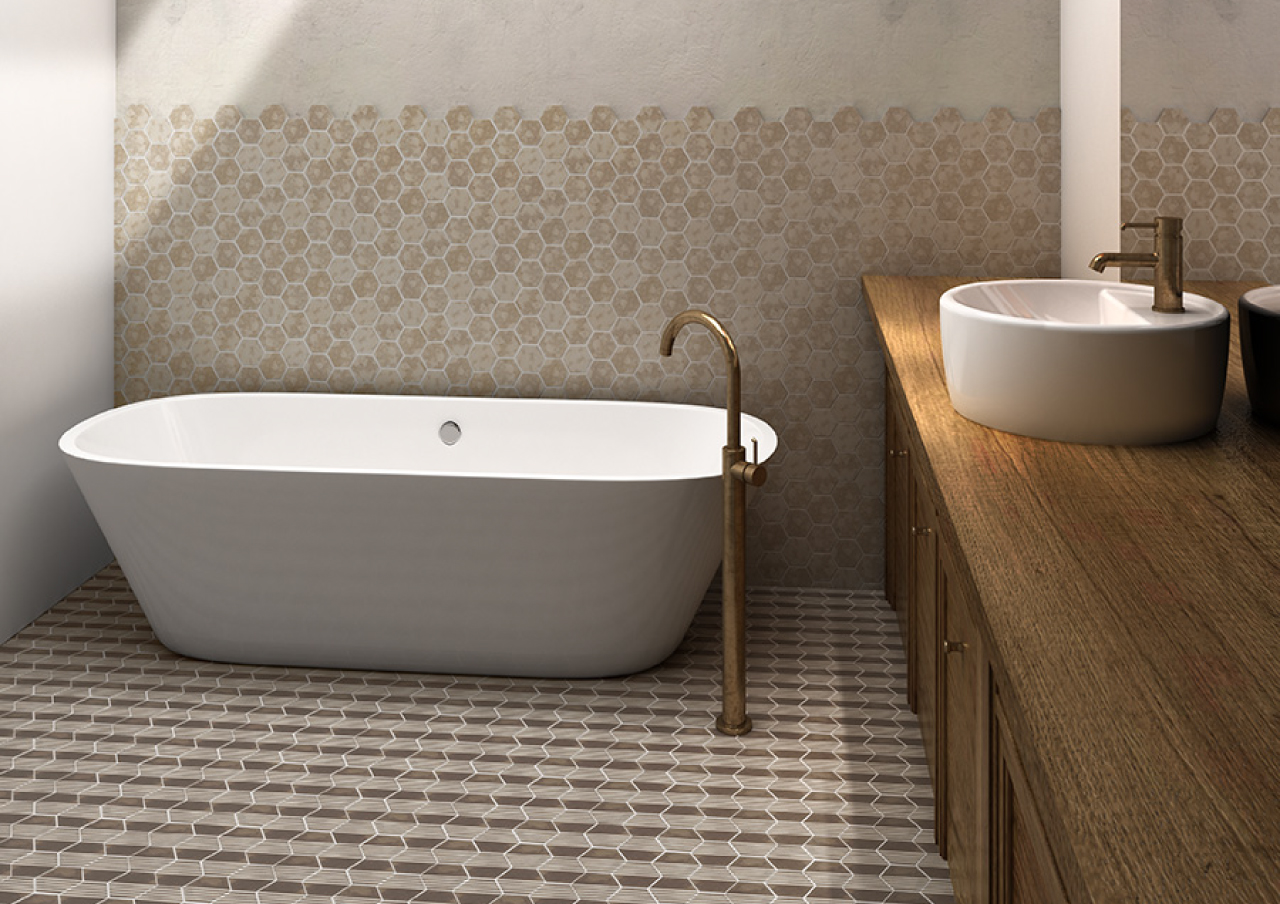 The hexagonal tile bathroomsthey are the perfect choice to apply the "less is more". The hexagonal tile in the bathroom will allow you to do without decorative elements without any function, since the hexagonal bathroom tiles will provide that finishing touch.
The hexagonal bathroom flooring with colors that contrast with the walls give it character and personality. Combine, for example, the matt black hexagonal tile with white walls.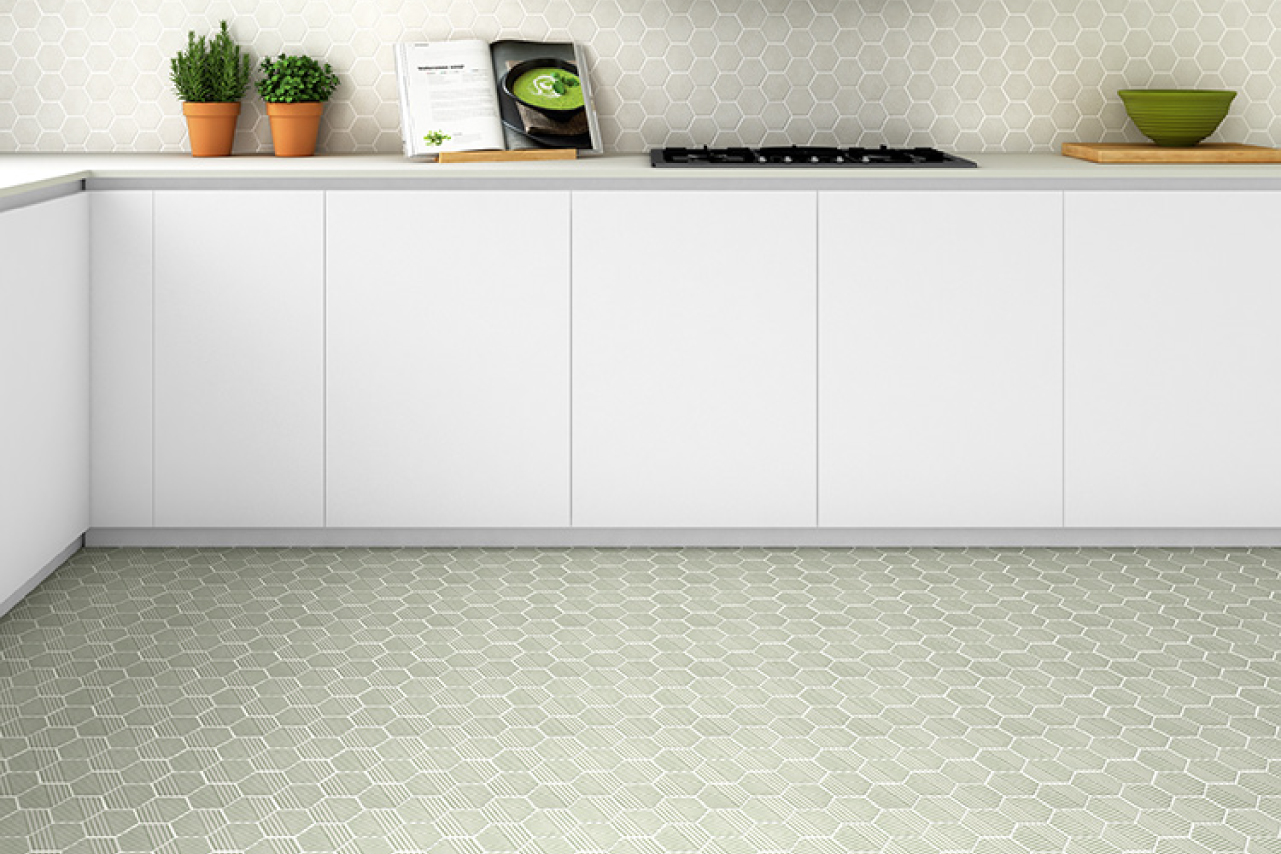 The hexagonal tiles for kitchencreate modern and fresh designs. Unleash your imagination and intersperse the white hexagonal tile in the kitchen with the different monochrome tiles.
With the hexagonal kitchen cladding, you can also make the front part of this room the focal point.