Hydraulic tiles are an ideal type of coating to transform the walls of your home. Although they are usually used indoors, in some cases they are also used for outdoor spaces. There are even pillars and stairs with hydraulic tiles.
In general, this material achieves a very decorative chic look that, in some cases, can give the room a retro touch depending on the model of hydraulic tile chosen.
Even the simplest and most minimalist spaces gain depth, dynamism and movement with the use of hydraulic-type flooring tiles.

What are hydraulic tiles?
If you are thinking of buy hydraulic tiles To transform your home, or someone has suggested this idea for your project, you will want to know that they are highly recommended, given their quality and sustainability. But what are hydraulic tiles?
They are one of the oldest ceramic decoration elements. In fact, in the past they were made with molds in which colored cement would be seen to make floral designs, with geometric shapes and other prints. The truth is that, into the twentieth century, hydraulic tiles were a strong trend for flooring and also for exterior cladding of large buildings.
Now, the most traditional essence of tiles has become an icon of modern decoration, given its homey essence, capable of transmitting warmth to all types of spaces.
Today we can find hydraulic tiles for sale online, both in its classic version, as a hydraulic flooring for floors, as well as in hydraulic ceramic, perfect for wall and interior cladding.
The truth is that, currently, there are as many types of hydraulic tiles as designs can be imagined. In fact, from CEVICA we offer a customization service, which allows you to create your own design and select the colors. The possibilities are endless: monochrome pieces or neutral styles, colorful tiles, striking combinations ... In short, you can choose from minimalist patterns to baroque designs, which will completely transform the room.
CHARACTERISTICS OF HYDRAULIC CERAMICS
One of the characteristics of hydraulic pavementit is its texture, resistance and durability. For many years, flooring and exterior hydraulic ceramic tiles have been a favorite choice for their resistance to changing weather conditions.
The non-porous coating makes it a perfect material for exterior walls and floors exposed to moisture and weather. The 20 × 20 hydraulic tile is the most used, however, in some cases we opt for smaller or larger formats. Their advantage is, basically, that they require little maintenance, and their installation does not involve a major effort.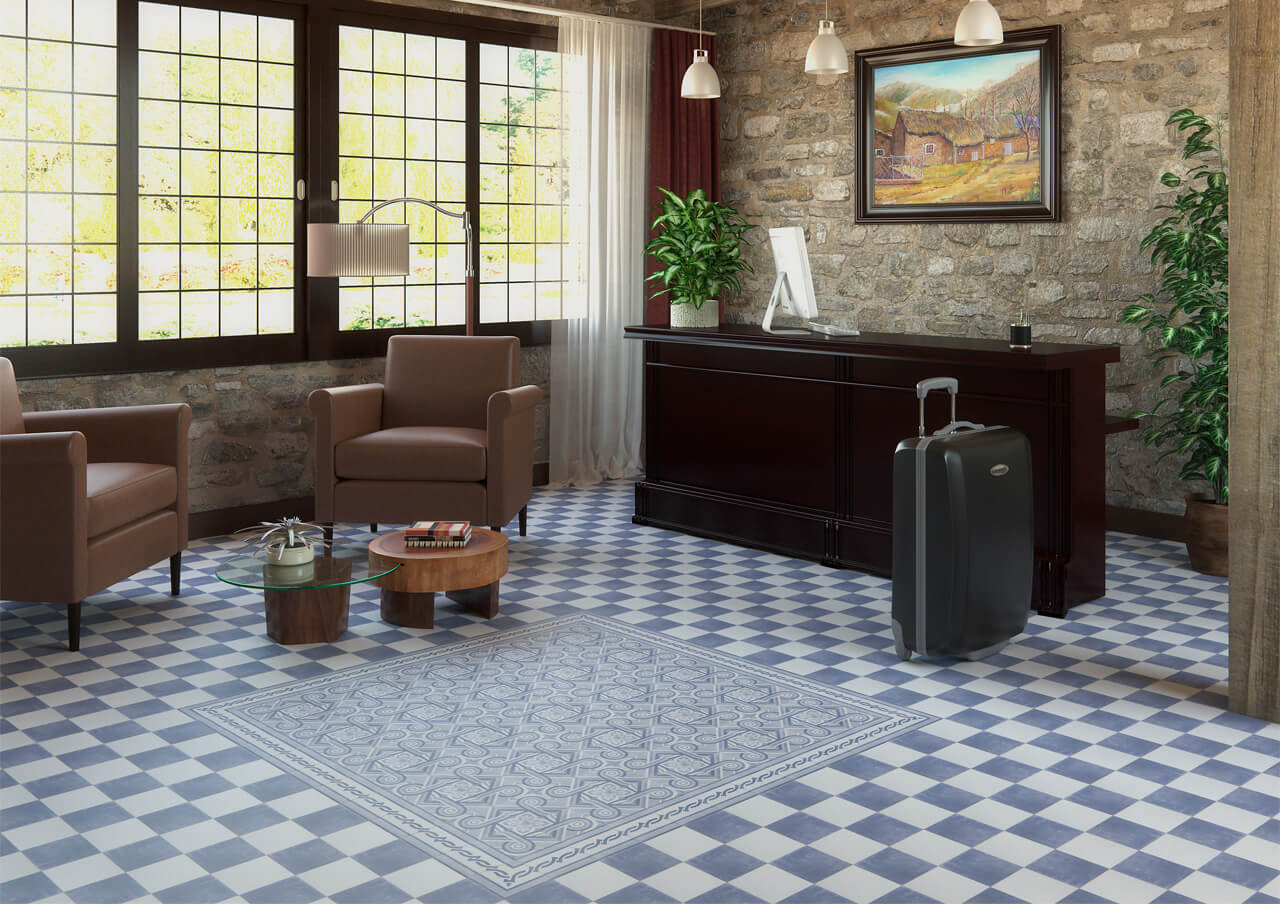 There are different types of hydraulic pavement, and the ideal is to know how to identify in which situation we should use each one.
In general, they are usually used in bathrooms and kitchens, since they are the rooms in which this type of tile fits best. No wonder: its warmth and decorative power is not limited to rustic styles but also provides a highly valuable resource for contemporary decoration.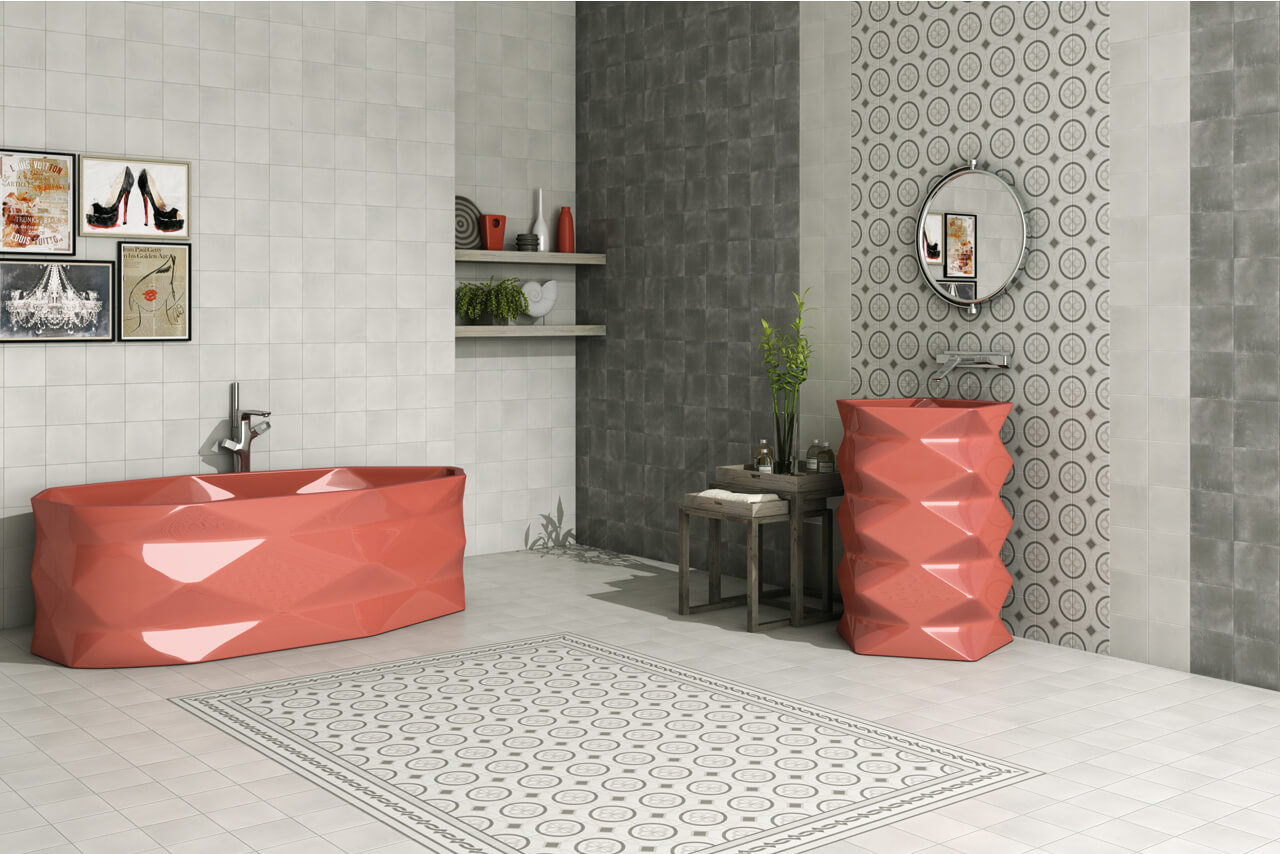 The hydraulic tile for bathroomIt is an ideal resource to create the most original decorative designs. If you want to give character and personality to small bathrooms, you can use combinations of hydraulic tiles, for example, mixing tiles with striking designs and colors together with matte pieces.
Another option is to place the hydraulic tile on the bathroom wall, combined with a hydraulic ceramic floor with geometric or floral prints. On the other hand, wall coverings with hydraulic tiles for showers in modern bathrooms allow to separate environments and enhance the attractiveness of the design.
Remember that a bathroom with hydraulic tiles has greater resistance to humidity and also provides a very striking visual appearance. There are many design options, depending on the style you want, home decoration ... But in general, showers with hydraulic tiles acquire a very striking and original touch.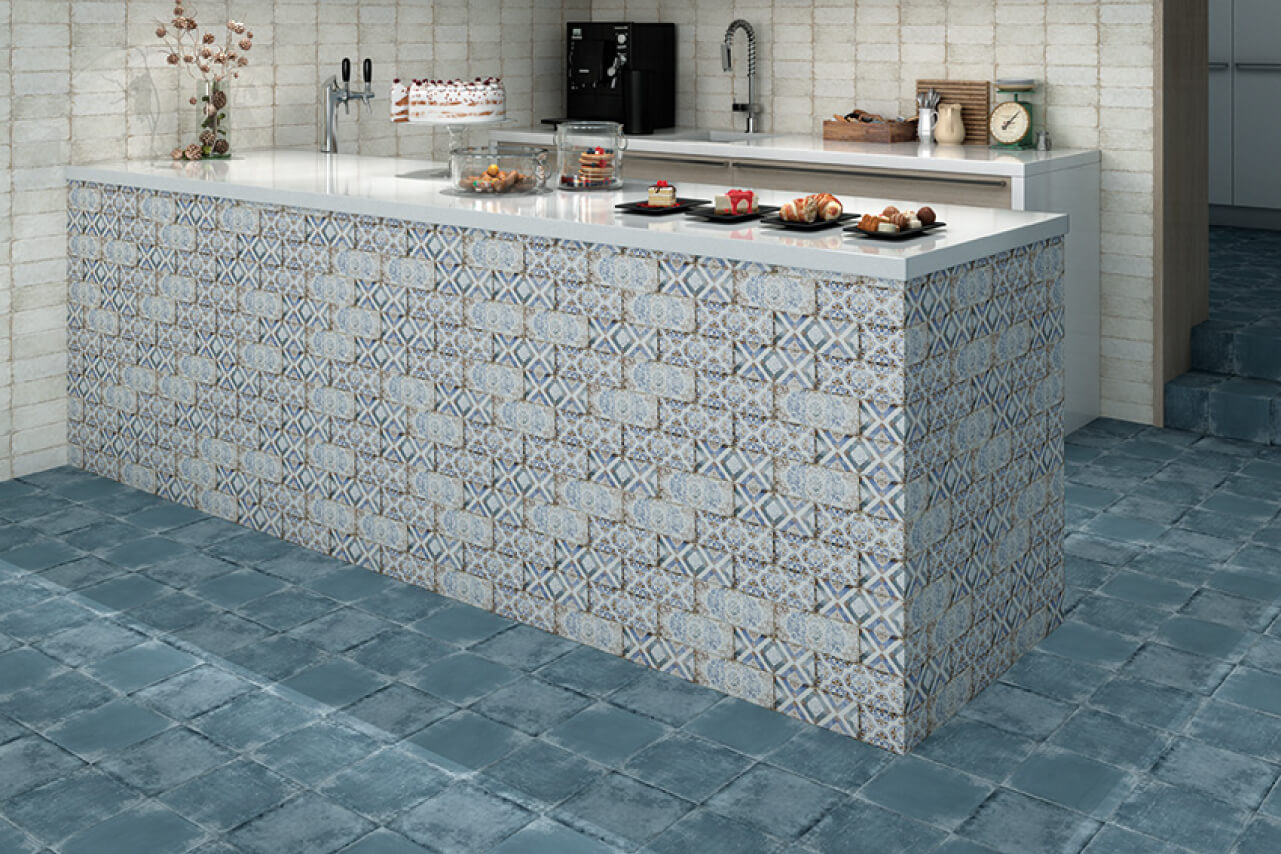 The taste for it vintage seems to have no end, and hydraulic tiles in the kitchenthey are a sample of it. If you want to create an environmentretro Using old hydraulic tiles for kitchens, you can opt for the classic combinations. For example, black and white hydraulic tiles on the wall or floor, as well as combining a beige hydraulic tile with other patterned or brightly colored tiles. Imagine your kitchen with Mudejar style hydraulics or floral motifs. What option would you choose?
Keep in mind that, if what you want is a more current style, there are also modern kitchens with hydraulic tiles. In this case, we recommend using geometric hydraulic tile, in blue, beige and other earth tones to combine tiles with different shapes and create new floor or wall designs.