The word "rustic" conveys a certain traditional, homey essence ... A cozy and even romantic feeling that seems impassive with the passage of time. If you want to reflect it in your home, you will know that rustic tiles are a very interesting possibility for interior or exterior spaces where you want to achieve a natural finish, with a certain country tone.

Characteristics of rustic ceramics
The rustic potteryfor walls and floors it has a handmade look. Visually it adds character to any room, but in addition, its texture can incorporate interesting reliefs and uneven elements. For example, crackle, with which you can enhance that rustic essence so desired by lovers of country life.
Rustic ceramics resemble the finish of stone, wood or terracotta, used in exteriors and interiors. In general, rustic tile walls and interior rustic flooring are recommended for large spaces, ideally combined with light colors to balance the roughness of their appearance.
Given the characteristics of the exterior rustic pavement, which reflects a harmony with the elements of nature, is usually used especially in rustic patios. But not only on floors: also as wall cladding in outdoor kitchens or barbecue pits. On the other hand, from CEVICA we also have rustic indoor ceramics for bathrooms and kitchens, even for dining rooms.
In short, this material is a great ally to give the home a very cozy touch. And how is it?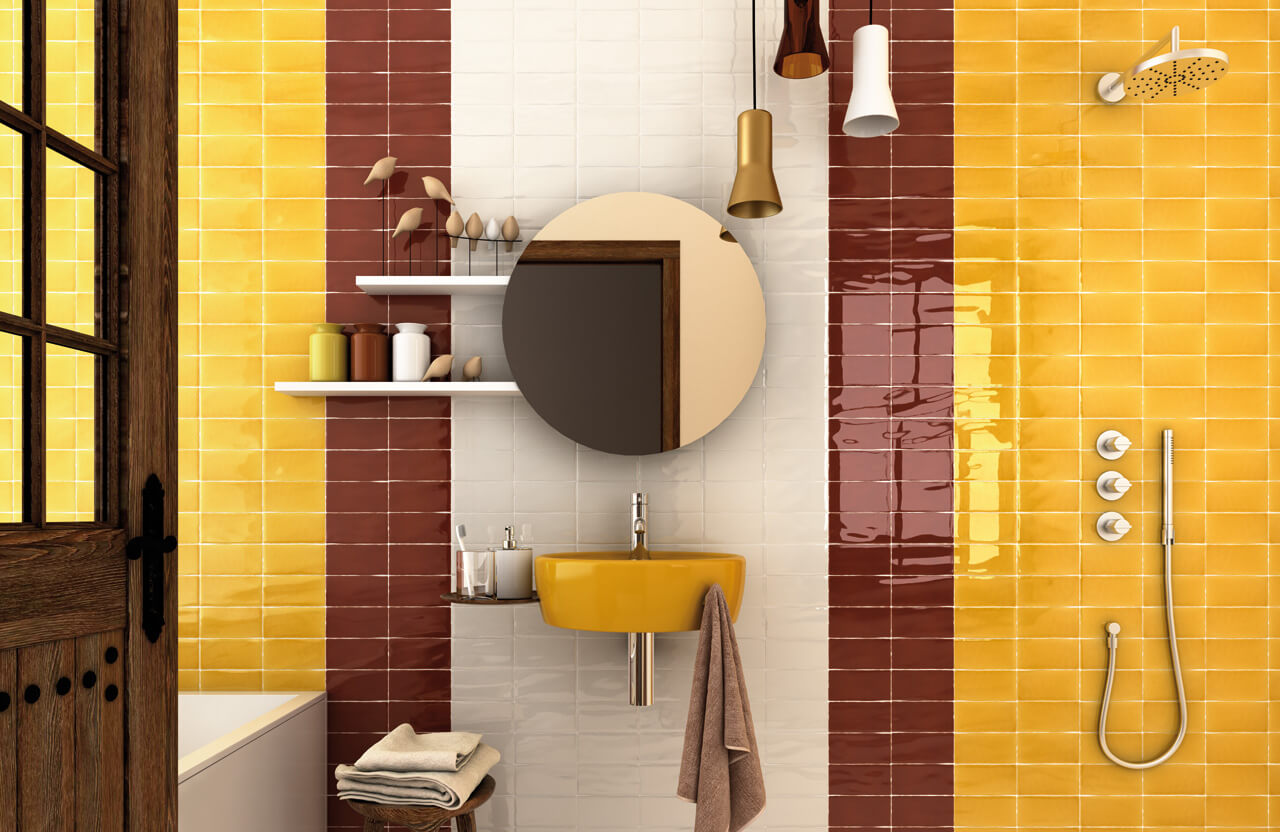 Regarding the sizes, there are rustic tiles of 5 × 25 cm and 2 × 25 cm for sale. The exterior rustic pavement is usually in the form of tiles with a natural finish and a variety of effects and textures.
You can also find rustic tile walls, a material with which you can achieve various combinations. Earth tones, which are the most common, will create an atmosphere of freshness and warmth in the room you choose. Above all, if you combine them with other tiles of light or dark colors, although this will depend on the effect you want to achieve with the rustic interior ceramic.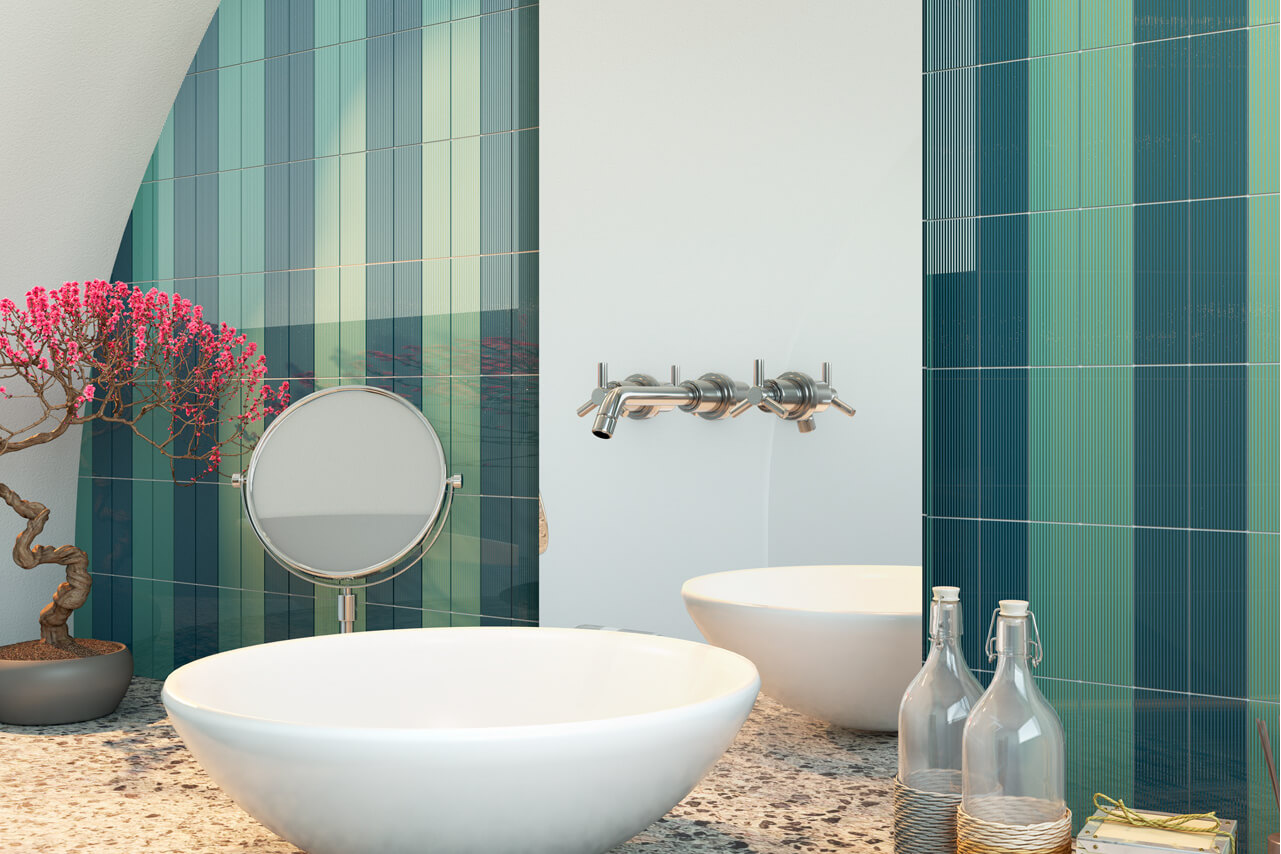 The rustic bathroom tilesthey take to the visual prominence of the decoration of your bathroom. They are among the most sought-after styles in rustic bathroom tile catalogs and, depending on their shades, can create a more spacious effect in your bathroom.
The naturalness and simplicity that transmits rustic pottery for bathroomsit is perfect to create a harmony of textures and tones in this room. In fact, rustic bathroom tiles allow you to create a warm and relaxing space, suitable for large spaces. This goes very well with both light tones and dark rustic bathroom ceramic pieces. Check the variety of pieces available in our bathroom tile catalog.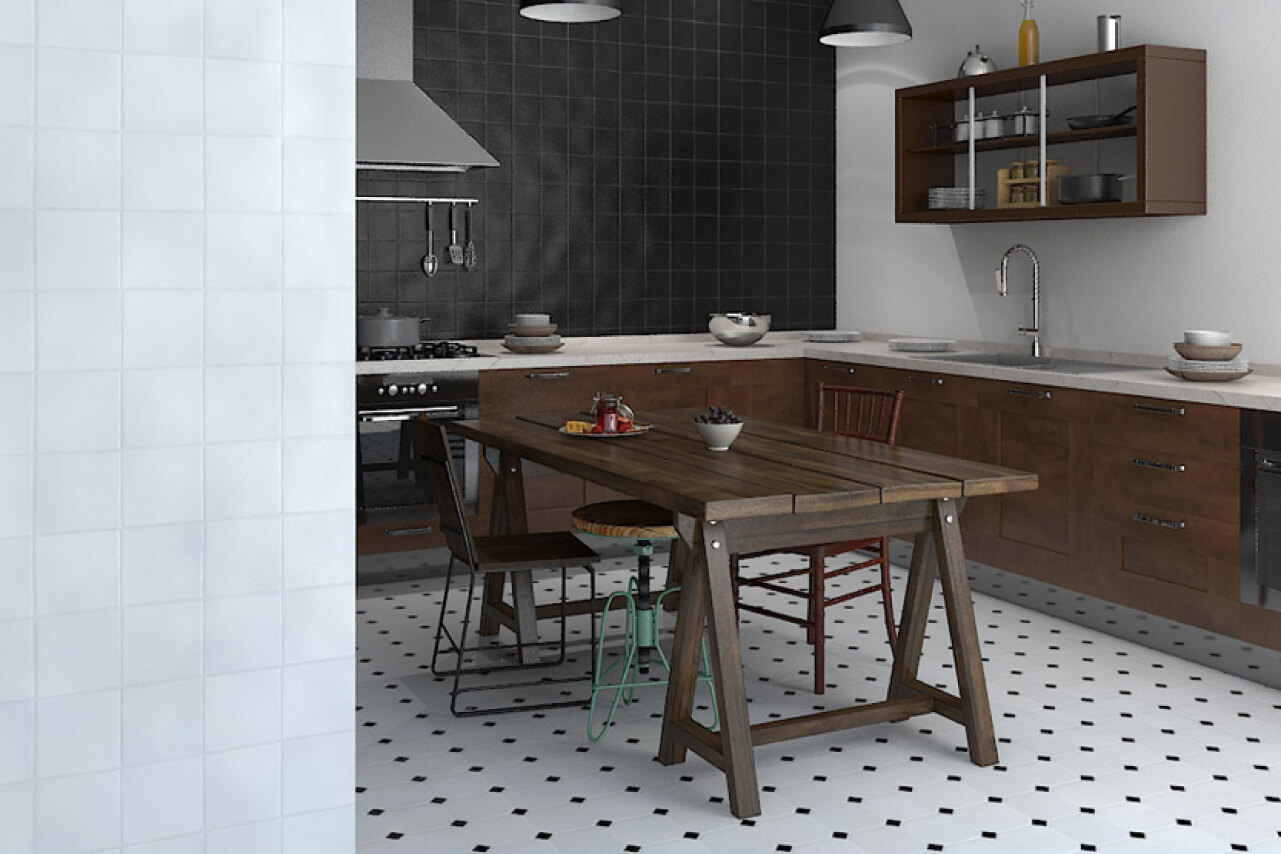 The rustic kitchen tiles stand out with that aspect that imitates natural materials and, in addition, finds the perfect harmony between the rural style and the vintage.
Rustic kitchen and bathroom tiles are a rustic ceramic style perfect for country homes and country-style stays. It can be used to cover rustic kitchens or, why not, opt for rustic kitchen ceramics for counters or dining rooms, a very interesting option given its high resistance.
If you place country style kitchen tiles In strategic places you will be able to adapt them to smaller interior spaces and thus achieve that the style of the rustic interior kitchen ware imbues the character of this room.
In addition, rustic kitchen tiles are characterized by that aspect that conveys a certain roughness, which is useful in places with a lot of traffic, such as the kitchen in a home. Despite this rugged look, rustic tile kitchens also add warmth to this space - for example, aged textured rustic ceramics replicate the style of older homes. On the other hand, rustic tile kitchens that mix glossy ceramics have a slightly more modern finish but still convey that much-desired rustic look.