Are you going to change the type of wall covering in your living room?
In current renovation projects, paint is increasingly being replaced by living room tiles. It will be their friendly finish, their color proposal, the elegance they convey ... Perhaps it is the enormous ease when installing and keeping them clean ... Whatever the reason, the tiles in the living room are the great favorites to redecorate the common area most visited home. Do you agree with this trend?
The truth is that, beyond resisting constant traffic and the nearby presence of paintings and furniture, this type of mesh reinforces the aesthetic value of your living room, and does so on three axes: personality, elegance and distinction.

Tiles for living room and dining room
Tiles for living roomThey are especially useful in rooms that are too spacious that, even without walls, we want to visually separate them in some way. The tile you choose will mark a clear differentiating point in this type of room: a space that will capture all the prominence.
That is why it is so important to be clear about the style you want to achieve or reinforce. You can opt for modern hydraulic-type living room tiles, or for sophisticated modernist designs, which are one of the most sought-after floor tiles for living rooms, given their timeless elegance.
The wall covering gives the living room a more homely and welcoming atmosphere. And it is that these stone-clad living room walls achieve a rustic style thanks to the warmth of earth tones.
Staring a little lower, the living room floor tilesthey can become the center of attention of the whole room thanks to the patterned and colorful designs. You may prefer to opt for living room tiles in warm colors, which provide a soft background to highlight other elements.
TILES FOR LIVING ROOM WALLS
Tiles for living room wallsthey have become the new favorites. Replacing the paint on the walls of the living room with tiles allows greater flexibility in decoration, especially if you play with different designs and tones.
Tiled living rooms have many advantages, including greater resistance to changes in weather, stains, and the weight of constant traffic. But in addition, the ceramic for the living room wall is capable of providing a great freshness to the room.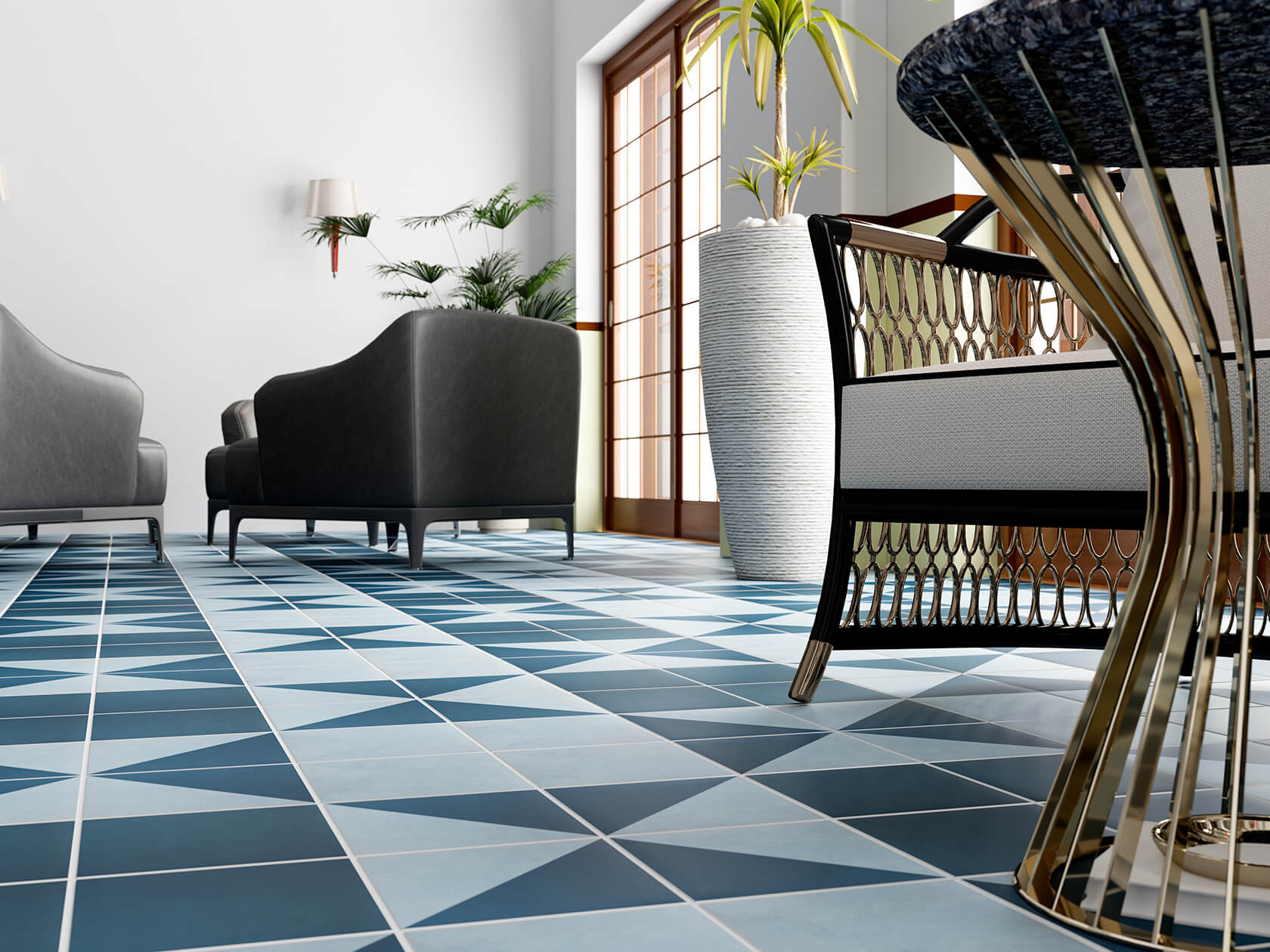 TYPES OF TILES FOR LIVING ROOM
Are you interested in designs with geometric shapes? If so, we will tell you that theceramic for living roomWith this type of pattern it is one of the great favorites, especially if you want an element capable of standing out in an elegant atmosphere. Elegant ... Or to give a stylevintageto the living room of your home. You can combine monochrome living room tiles on the wall with a floor decorated with geometric patterns.
Do you prefer a modern style? In this case, from CEVICA we recommend you take a look at lacquered or glossy ceramic for living room walls. On the other hand, the ceramic floors for bright living rooms reflect the natural light that enters through the window, thus creating an effect of greater luminosity and spaciousness.
Combine light and dark colors of living room tiles on the wall and create attractive mosaic tiles in your home. Its character and simplicity will give the room a sophisticated essence, full of life and personality.